Standing in the underwear aisle, we've all thought to ourselves: Boxers or briefs? What about commando? We've all had to contemplate which pick is best.
"The choice of boxers vs. briefs might be related to what your father wore, your mother bought you or what your partner likes," says Dr. Marc I. Leavey, a primary care specialist at Mercy Medical Center in Maryland. And it's all about personal preference.
"I wore tighty-whities too many years too long, not realizing I was being humiliated in high school," says Michael Stevenson, a production technician in Iowa. "They're not attractive or manly. I actually like buying underwear. Having something new to flash in front of your partner can be a turn-on. Or just the new clothing feel is great."
Ease your mind of some stress the next time you try on a pair of underwear. Learn the common myths and find out what types are right for you.
A brief debrief
If you're active or you play sports, briefs are the better choice. A tighter fit means more support. "There will be less friction and chafing," says Chicago dermatologist Dr. A. David Soleymani.
But wearing briefs can make things a bit hot and humid after a game or a workout. That's the kind of groin sauna to which fungus takes a fancy. "It's important to shower and wear a new pair after playing sports," Soleymani says.
And pick briefs made with moisture-wicking synthetic materials because more moisture (i.e. sweat) might lead to jock itch, Soleymani says.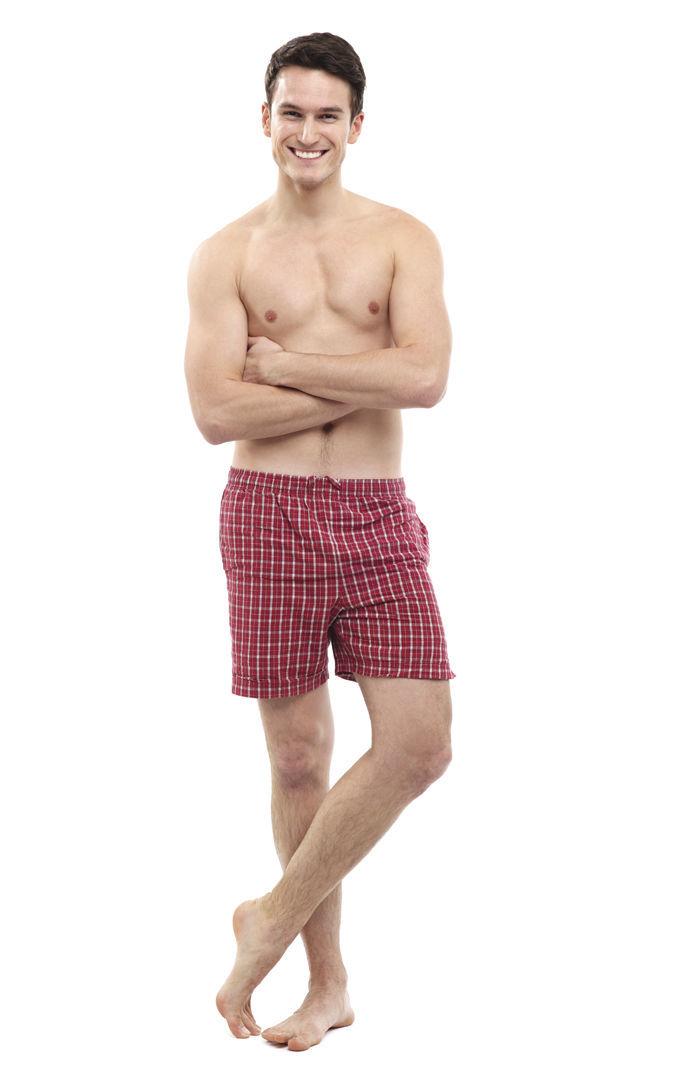 Experts are on the fence about whether donning tighter drawers can deter sperm count. Some say it's just an old wives' tale. But Soleymani and Leavey both agree briefs might carry some risk factors for male fertility.
"There was a study, conducted in France in 2012 where a group of men were asked to wear briefs that held the scrotum tightly against their bodies," Leavey says. "Within several weeks, their sperm count declined significantly, ultimately reaching virtually zero. Stopping the really tighty-whities allowed nature to return to normal function. Within a few months, they were all back to their previous levels."
Don't get boxed in
Boxers lack the support of briefs but allow more freedom of movement, which some guys prefer, Leavey says. Stevenson, 31, wears Hanes 100 percent cotton Comfort Flex and Cool Dri boxers. "They give that extra breathing room you need, so it seems more comfortable," he says.
Soleymani says boxers are great because they're breathable and retain less moisture, unlike briefs. "Infectious skin conditions like tinea cruris (jock itch) are less likely since fungus, yeast and bacteria like warm, moist environments," he says.
Although boxers can give you more room to breath, they aren't great for playing sports because of a "lack of ball support," Soleymani says. Wearing boxers during high activity might cause testicular torsion — when a testicle rotates, twisting the spermatic cord that brings blood to the scrotum, according to the Mayo Clinic.
The alternatives
A hybrid, boxer briefs, provides the support of briefs with the coverage of boxers. Like briefs, they can help prevent chafing and itching.
And not wearing underwear might feel freeing. But going commando can mean embarrassing "flow" stains from excess sweat or urine, skid marks, zipper accidents or testicular torsion.
"The inside seams of trousers are not all that smooth," Leavey says. "Rubbing those stitched layers across the package can result in rashes or chafing. Without the absorbency of underpants, sweat can accumulate and lead to jock itch. And if you are wearing shorts while commando, sitting down may provide onlookers with more of a view than anticipated."