Galeton Tigers season ends in 11-1 loss against Millville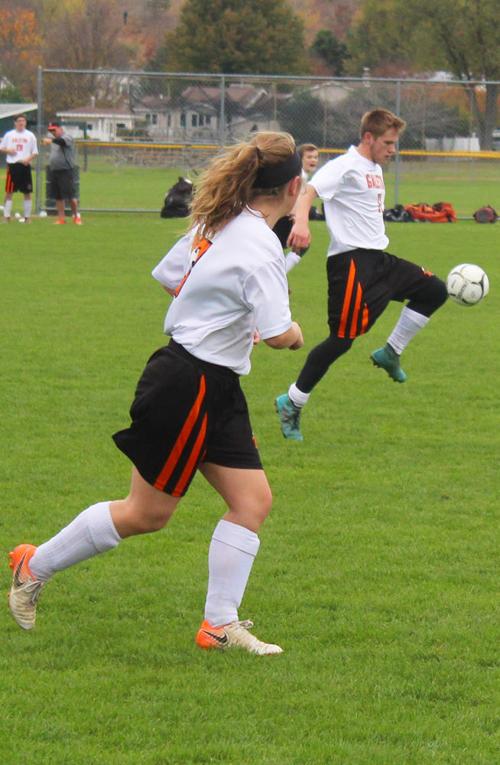 Related
After reaching the district playoffs, the Galeton Tigers soccer team was unable to pull off …
To view our latest e-Edition click the image on the left.
Humidity:

100%

Feels Like:

35°

Heat Index:

35°

Wind:

3 mph

Wind Chill:

35°
UV Index:

1 Low

Sunrise:

07:29:47 AM

Sunset:

04:39:42 PM

Dew Point:

35°

Visibility:

4 mi
Today
Areas of dense morning fog. Rain...mixing with snow for the afternoon. High 39F. NNW winds at less than 5 mph, increasing to 10 to 20 mph. Chance of precip 100%. Snow accumulations less than one inch.
Tonight
Mainly cloudy with snow showers around this evening. Low 31F. Winds W at 15 to 25 mph. Chance of snow 60%.
Tomorrow
Cloudy early then partly cloudy and windy later in the day. High 33F. Winds W at 20 to 30 mph. Higher wind gusts possible.
Weather Alert
WHILE TEMPERATURES WERE MAINLY ABOVE FREEZING AS OF LATE
EVENING, ISOLATED ICY SPOTS WILL BE POSSIBLE OVERNIGHT. THIS
WILL BE ESPECIALLY THE CASE ACROSS THE RIDGETOPS AND IN THE
DEEPER VALLEYS. PERSONS TRAVELING OVERNIGHT SHOULD BE ALERT FOR
A WIDE RANGE OF CONDITIONS. REMEMBER THAT UNTREATED SURFACES SUCH
AS RAMPS, BRIDGES, AND SIDEWALKS OFTEN ICE UP FIRST. IN ADDITION,
PATCHY DENSE FOG WILL BE ACROSS THE REGION. REMEMBER TO USE YOUR
LOW BEAM HEADLIGHTS IN AREAS OF FOG.


Ads to Go The Wellsboro/Mansfield Gazette
Breaking News Free Press-Courier
Breaking News Potter Leader-Enterprise
Breaking News Reporter Argus
Breaking News The Wellsboro/Mansfield Gazette
Headlines Free Press-Courier
Headlines Potter Leader-Enterprise
Headlines Reporter Argus
Headlines The Wellsboro/Mansfield Gazette