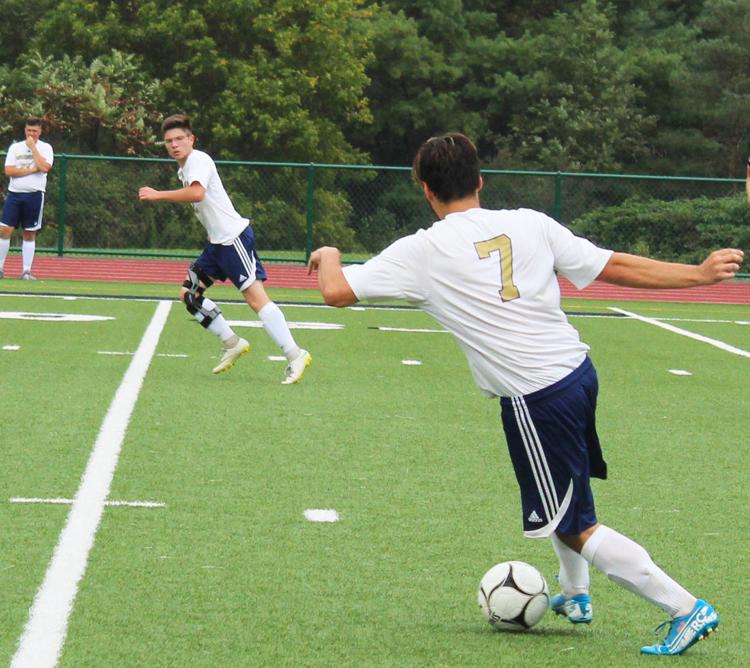 As featured on
In their first district match, the Williamson Warriors boys soccer team was unable to pull o…
To view our latest e-Edition click the image on the left.
Humidity:

94%

Feels Like:

29°

Heat Index:

34°

Wind:

6 mph

Wind Chill:

29°
UV Index:

1 Low

Sunrise:

07:29:17 AM

Sunset:

05:15:31 PM

Dew Point:

33°

Visibility:

3 mi
Today
Snow this morning will taper to showers of rain and wet snow this afternoon. High 38F. Winds SW at 5 to 10 mph. Chance of precip 90%. Snow accumulations less than one inch.
Tonight
Cloudy skies. A few flurries or snow showers possible. Low near 30F. Winds W at 5 to 10 mph.
Tomorrow
Cloudy. A few flurries or snow showers possible. Temps nearly steady in the mid 30s. Winds WSW at 10 to 15 mph.
Weather Alert
...BRIEF BURST OF SNOW AND SLEET...

A HEAVY BURST OF SNOW HAS ALREADY MADE A QUICK INCH OR LESS OF
SNOW ACROSS THE REGION THIS MORNING. THIS INTENSE PRECIPITATION
WILL LAST FOR ONLY THROUGH 915 AM EDT IN WILLIAMSPORT AND 10 AM IN
THE HIGHER ELEVATION OF SULLIVAN COUNTY. AN ADDITIONAL HALF OF AN
INCH OF THE WINTRY MIX COULD ACCUMULATE IN THIS TIME.

CONDITIONS CAN DETERIORATE RAPIDLY IN WINTER WEATHER SITUATIONS.
BE PREPARED FOR SNOW OR SLUSH COVERED ROADS OVER THE HIGHER
TERRAIN. SLOW DOWN AND ALLOW EXTRA TIME TO REACH YOUR DESTINATION.


Ads to Go The Wellsboro/Mansfield Gazette
Breaking News Free Press-Courier
Breaking News Potter Leader-Enterprise
Breaking News Reporter Argus
Breaking News The Wellsboro/Mansfield Gazette
Headlines Free Press-Courier
Headlines Potter Leader-Enterprise
Headlines Reporter Argus
Headlines The Wellsboro/Mansfield Gazette