Benefit Performance Associates' Integrated health advocacy program® is a preventive care model with a proven record of success. But as is the case with any team, the individuals entrusted with the plan must work together and execute it for the plan to achieve the desired results. Here are three IHAP Team members who are helping change health care as we know it.
Laura Fullerton
Laura Fullerton, an advanced practice nurse who manages Integrated Health Advocacy Program's teams servicing the Terre Haute and Bloomington areas in Indiana, has done many jobs throughout her 10 years with Benefit Performance Associates.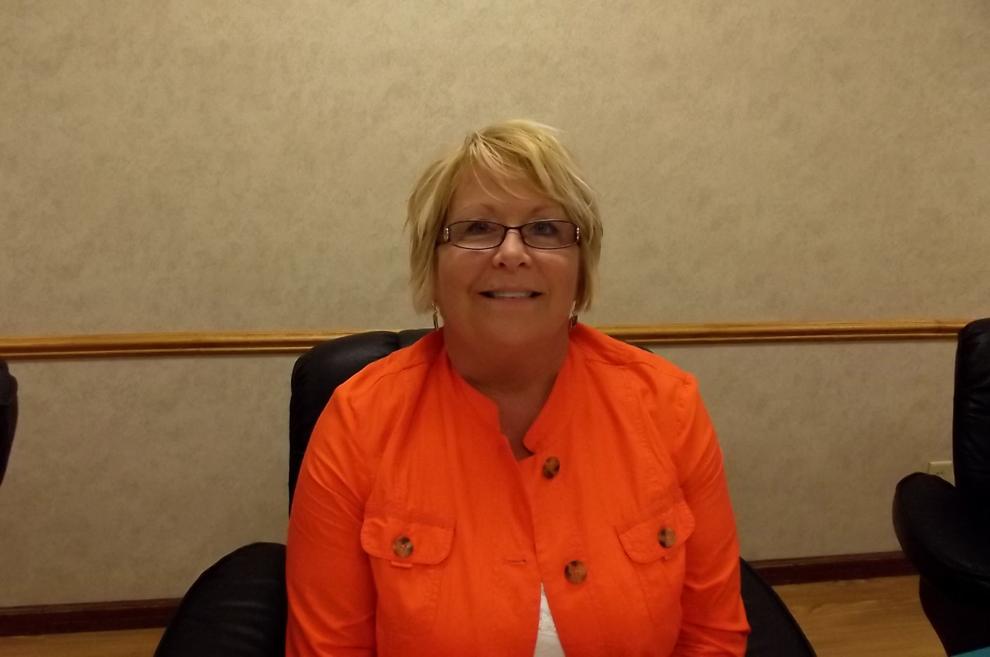 Most recently, she is the primary advocate in Terre Haute and has done many medical reviews, which involves writing a synopsis for advocacy teams.
"It's hard gathering information especially from way back," Fullerton says. "You sometimes can't read the handwriting, but it is invaluable to see trends. Maybe it helps figure out why someone often runs to the ER. It really opens the door.
"Thank God for Google because we send releases and collect as many records as possible. Sometimes, it can take months."
Meeting with participants face-to-face often fills in the blanks after a three-person team reviews a participant's history and develops a treatment plan.
"We discuss it and, through a process, decide what we feel are the most pressing issues," she says. "We tell the participant what we think. We may have a list of eight, nine or 10 problems with actions we'd like to see. If they agree, then we ask them to pick two or three, max, to get started."
One success story that stands out is a newly diagnosed type 2 diabetic. The woman was depressed and having circulation problems with her legs because of out-of-control blood sugar levels.
"We got her into an endocrinologist and they were able to get her blood sugar under control with medicine, we worked with a dietitian to help her with her meals, and worked with an exercise program to get her moving and help with weight loss," Fullerton says. "She just did remarkably."
Fullerton, who obtained her BSN and graduate degree from UIC, learned of BPA through a friend.
"Having worked in a clinic and seeing the issues myself, I would have loved to have this program to offer because there are so many options and so much support," she says.
Given the chance, she tells business owners the program "leads employees to better health, which makes a better, more productive employee. And this cuts down on so much duplication of care, cutting health care costs."
"It's definitely a team approach, including the patient," she says. "If you don't want to get better, it's not going to work for you. But if you do, it's a life changer."
Jim Gallant
Dr. Jim Gallant compares working with Benefit Performance Associates with what he learned in school.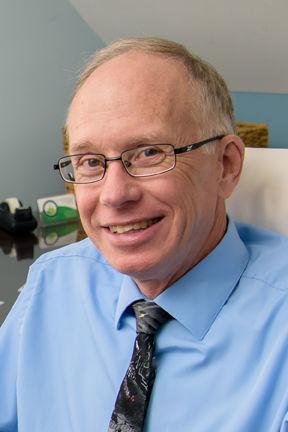 "It strikes a chord because this is, when we were in med school, how we thought medicine would be," Gallant says. "We'd say this person needs this or that, and it would be done."
Gallant has been a part of the BPA's Integrated Health Advocacy Program since 2004, training doctors for their roles as medical advocates and working with other team members and participants.
As an emergency room doctor at a community hospital in Dixon, Illinois, Gallant enjoys working with the advocates.
"When I train them, I give them the tools they need to overcome barriers for their patients," he says.
Some of that involves learning to work with insurance plans and undertaking the time-consuming process of gathering a participant's medical history — sometimes going back five or 10 years.
"It's astounding how much information you can gather," says Gallant, who has a Doctor of Medicine degree from Southern Illinois University at Springfield. Gallant trains advocates in interviewing skills so they can obtain more complex information from a participant.
Meeting with a participant can last several hours discussing the illnesses and their causes and effects.
"With each illness, all the barriers are magnified and may seem insurmountable," he says. "The biggest problem we have to overcome is the person believing they can get better. When that happens, you see the downward spiral stop and start to reverse course. You see them feel they can do something and get some success. That success leads to more and more of them believing in themselves."
Plans involve tackling one problem at a time, he says. For example, if exercise is an issue, then the goal is to get the participant up and about, even walking 15 or 20 minutes a day. Then they'll move on to nutrition.
"It's a win for the patients because we see them improving their health and their vitality," he says. "Sometimes, they can stop taking meds because they are healthier. Financially, they feel more comfortable. And, then the client is saving money with fewer ER visits and lower healthcare costs. It's a win-win-win for everyone."
Cathy Hood
Cathy Hood was so intrigued by working with BPA, she came out of retirement to return to the IHAP team.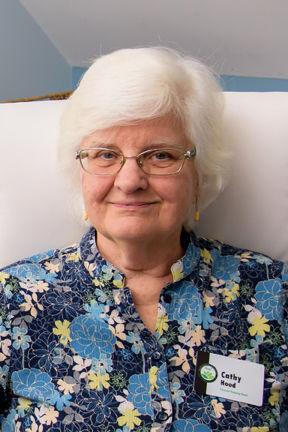 "It's a fascinating approach to health care," Hood says. "It can be so effective.
"We can go so much further than a general practitioner or most doctors. They just don't have the time. And in some areas, I don't think they have the psycho-social skills. They talk about lifestyle, but they may not have a background in exercise physiology. There are so many things we can access."
By meeting monthly with a participant and reviewing progress, they find the things that really make a difference.
"Doctors in this country are so good at surgeries and working on acute illnesses, but when it comes to these chronic issues, there's an awful lot involved with them," Hood says.
Stress, she says, has a long-term impact on a person. It can affect nutrition and outlook on life.
"We ask a lot of personal questions," she says. "We ask for medical records going back as far as we can."
Hood, who got her RN from Wesley (Northwestern) Memorial Hospital School of Nursing, her BSN from NIU and an MSCP from Benedictine University, marvels at advancements.
"There's so much information available now," she says. "It's rewarding to see people make progress. Sometimes, it's amazing how our relationship with a person can be therapeutic in itself. They're very guarded at the start."
She notes that employers are never told the identity of the participants.
"I've only had one person who didn't believe us and didn't want to do it," Hood says. "I think she was just frightened by people knowing so much. Her problems were more psychological."
The varied backgrounds of team members strengthen the program, she says. Once a team analyzes medical records, Medical Director Jim Gallant comes up with a summary. Hood also submits a report on what she's observed.
A key part is educating participants about their medications and how they might interact. "Sometimes they get better by getting off certain meds," Hood says.
Hood is glad she came out of retirement.
"If we can improve somebody's health and they're living healthier with good support, and various things they can do for themselves, we've actually managed to keep people out of the hospital," Hood says.