WHITNEYVILLE — A Roaring Branch teen has been crowned with the title of 2021 Tioga County Fair Queen.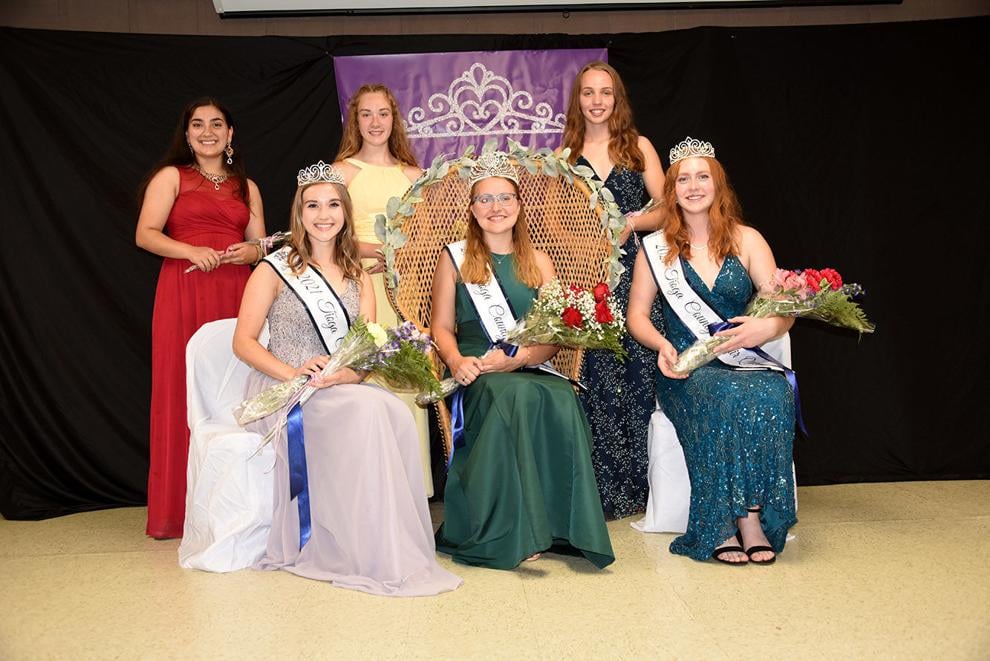 Camryn Moyer, 19, received the sash and tiara from 2020 Tioga County Fair Queen Kendra Smeltz. Camryn is the daughter of Paul and Carolyn Moyer and a sophomore at Penn State University where she is pursing a degree in animal science.
"I decided to run because I want to be able to talk to more about about Tioga County agriculture," she said.
Each candidate must write a 300-word essay on "What My Fair Means to My Community," deliver a 3-5 minute speech on "Why You Should come to My Fair," answer a random question on stage and complete a persona interview with judges where she will be assessed on poise, neatness and cleanliness, appearance and ability to communicate.
"It's very exciting. I'm looking forward to being at the fair and talking to everybody," Camryn said.
Each contestant answered the question: As Tioga County Fair Queen, you are asked to speak at an inter-city event on the importance of agriculture and county fairs, what are the most important topics you want to convey to the audience?
In her response, Camryn said she would emphasize where food comes from. "Two percent of the population feeds everyone else. Even clothes come from farmers. They are the most important part of our life."
She is a member of the Southern Tioga FFA and Liberty Community 4-H club. She has exhibited dairy cattle, beef, swine, a market goat, photographs and other projects ranging from shooting to holiday crafts.
Alexis Banik, 18, of Wellsboro was named first alternate. She is the daughter of Stephen and Lisa Banik of Wellsboro and plans to attend Penn State University majoring in veterinary and biomedical sciences.
Emma Coolidge, 17, of Wellsboro was crowned second alternate and Miss Congeniality. The daughter of Lance and Stacey Coolidge is exhibiting two market hogs and one market steer at the fair.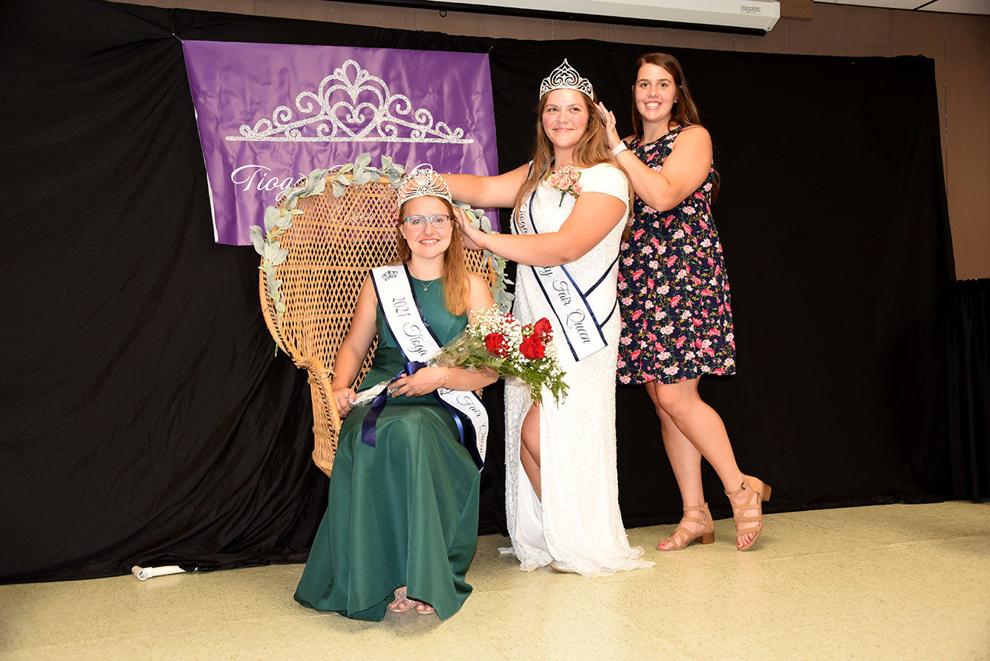 The other candidates were Paisley Nudd, 16, a junior at Cowanesque Valley High School and the daughter of Frank Nudd and Ashlee Hauber; Janna Quick, 16, also a junior at Cowanesque Valley High School and daughter of Jeff and Judy Quick; and Megan Shutes, 18, daughter of Milfred and Amanda Catherman of Westfield who will attend Lycoming College in the fall.